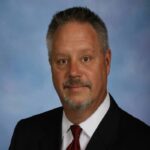 Russ W.
Managing Partner
"Tracey did an awesome job! With limited time, she was able to provide value to those attending the meeting! Her professionalism and her ability to communicate made her presentation very effective. She was also able to connect quickly with this diversified crowd of business owners and provide value to each in their respective positions."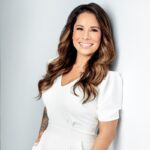 Ariana M.
Mortgage Loan Originator
"I had the pleasure of meeting Tracey Pirozzi from Pirozzi Organization Development Solutions at an event she was a speaker for and wow, mind blowing! She has a way of getting you to think outside of the box and her delivery and message is powerful. Her presentation was interactive and purposeful, and I've utilized some of the tips she shared in both of my personal and business routines. Thank you, Tracey, for being amazing!!!"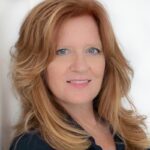 Mary B.
Photographer
"Tracey Pirozzi from Pirozzi Organization Development Solutions is what a speaker should be: energetic, relevant, and thought provoking. I was lucky enough to attend a luncheon where she was the featured speaker. Tracey started with a self-reflection exercise and articulately used the rest of the presentation to unpack our answers. She clearly illustrated four work preference measures and how each would perceive situations. I left contemplating my own tendencies and thinking about future interactions with others. I believe when you are thinking about what a speaker taught days afterwards and how you can apply it to your own life interactions, you've found something special. Tracey Pirozzi is something special."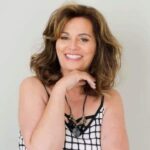 Kimberly M.
Owner
"Tracey's power point presentation was professional and the content was very informational. Tracey had great points on how to develop great leadership and improve team building within your business. Knowing how to communicate and be effective with your team is priceless in the workplace. I invite you to meet Tracey Pirozzi and allow her to help you elevate to the next level in your business. She surely has changed my life!"

Mark W.
Vice President Operations
"I had the privilege of working with Tracey. . . Tracey provided essential human resource leadership that was apparent through her persistence in creating a culture of respect for all associates, while advocating leading with humility. This was demonstrated through her being present across a multiple site operation regardless of shift or time of day. An effective communicator, she is transparent, open and honest which serves her well in coaching and mentoring across all levels of the organization. She is effective in providing direction and creates conditions for success for those around her. She has had a lasting impact on my career and many others, and I would consider it an honor to work with her again."

Stuart M.
Value Stream Manager
"Tracey is a consummate professional who provides the structure and tools that enable an organization to manage employees consistently and fairly. While that technical capability establishes a framework, she also brings a very personal touch and interest in each individual that is transparent to every individual regardless of position within the company while helping managers to do the same."

Silvia A.
Finance Director, FP&A
"I love Tracey. She has been the best HR person I have met in my entire career! I love her personality, sense of humor, compassion, passion for life & work, real player, etc (list is big!) I was never afraid to ask her any question/concerns I had, she was always available for me. She deals very well with diversity and inclusion, Tracey always makes people feel part of the team, she motivates you to think out the box. I miss her a lot! She worked hard hours & always was with a big smile & great sense of humor. Unique personality, SIMPLY THE BEST!"

Mike E.
Global Vice President, R&D
"Tracey is a forward-thinking human resource leader that has passion for making a work environment of engaged employees. Tracey was a change agent and her mindset and perseverance drove meaningful changes when I had the pleasure working with her. She took an organization that was becoming disengaged and set up a strategy to turn things around. On a personal note Tracey is a genuine and transparent business partner that always wants to do the right thing for the employees of an organization."

Joshua C.
Continuous Improvement Manager
"Tracey is a knowledgeable and passionate professional skilled in growing a positive and engaging culture. Her ability to insert diversity and respect at every level of the company is unsurpassed. While many talk about the importance of culture, Tracey actively works to change it by engaging every individual with honesty and respect. I admire the way that she is able to implant sustainable systems for managing human resources, while uplifting and empowering the unique personalities that bring value to the customer and results to the company. I would emphatically recommend Tracey to any company looking to develop teams of effective communicators and engaged problem solvers."